A graduate student from the University of Nevada, Las Vegas, was recently named winner of the Radical Innovation Award for his "Hyperloop Hotel," a fancy transit system that allows you to travel inside of your hotel room to 13 different cities.
(via Mic)
It's just an idea, but it's one that drew its inspiration from some real-life tech. The futuristic hotel concept draws from DevLoop, a track near Las Vegas that's testing "Hyperloop One," an energy-efficient tube that aims to shoot vehicles through it at airplane speeds. The startup hopes to have Hyperloop One carrying passengers by 2020, so a hotel based on its system isn't totally inconceivable for our future.
The brain behind Hyperloop Hotel, Brandan Siebrecht, suggested that guests would pay a flat fee of $1,200 to travel between cities without ever having to exit their room (Siebrecht has not set a price for each night yet). Guests would be comfortable while traveling, but they'd also be able to stop in any of the 13 cities it visits, which includes Seattle, Portland, San Francisco, Las Vegas, New York and Boston.
"Guests would be able to travel to any hotel destination within the network and even visit multiple destinations in a single day," Siebrecht told Business Insider.
The hotels, of course, would have to be built to accommodate hyperloops and these strange, container-like suites. The price tag would be steep — Siebrecht estimates it would cost about $10 million to build each one. With that said, suites would be "outfitted for luxury," with an office, bedroom, bathroom and living room inside.
There are no plans to actually build this, but he estimates that advancements in tech will make this wild idea actually feasible in the next five to 10 years.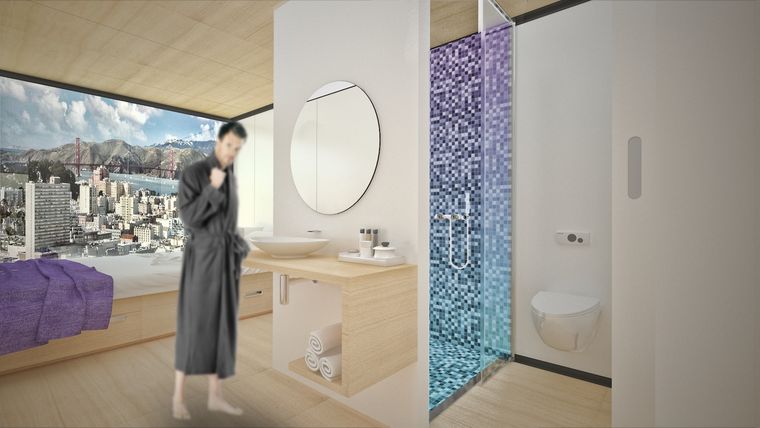 "I believe the Hyperloop One is the next big innovation in transportation in the United States and possibly the world," Siebrecht told Business Insider. "I wanted to explore ways in which this technology could transform the overall travel experience and hospitality."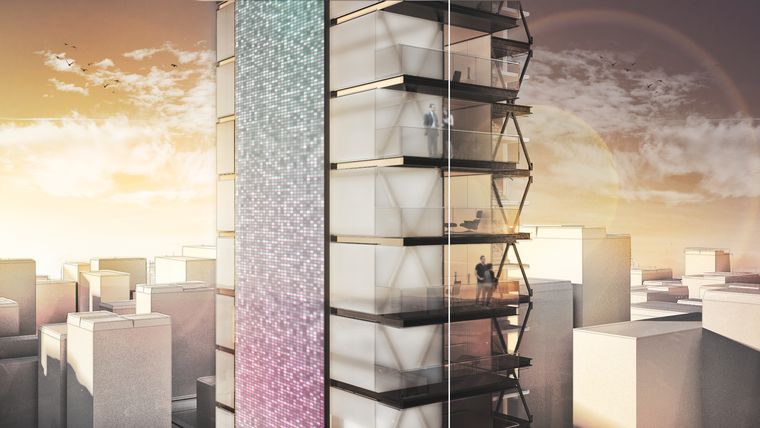 ---
https://studyarchitecture.com/wp-content/uploads/hyperloophotel.jpg
428
760
Amanda Gann
Amanda Gann
2017-06-19 15:23:57
2017-06-19 18:04:08
UNLV Student Designs Hyperloop Hotel