Are you making a list, checking it twice? Looking for a gift for an architecture student? Look no further! StudyArchitecture has compiled a Holiday Gift Guide with 10 amazing gifts that are designed by architecture students or architects!
1. Ergonomic Craft Knife by ErgoKiwi
Start the semester off right with an ergonomic knife made by Boston Architectural College (BAC) graduate, Sean Riley! Save your fingers for eating yummy holiday treats. Read about the process of making the ErgoKiwi on #imadethat's blog!
ErgoKiwi – Plastic $ / Plywood $$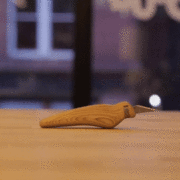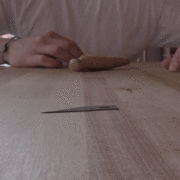 –
2. Leather Goods by NoNameLeathers
You really can't go wrong with a new NoNameLeather belt or bag. Ladies, Parsons Graduate Student Nick Tafel has made the perfect LBB (little black bag) just for you called the Jackie-O. And who doesn't want to be like Jackie-O, amirite? Want to know how Nick makes the Stealth Roosevelt Wallet? Read about it on IMADETHAT!
NoNameLeathers – Belts $$ / Bags $$$ / Accessories $
3. Floral Workshop or Arrangement by Anthemum
Founded by architecture graduate Bianca Tafares, Anthemum provides floral styling & design for any occasion. They've done weddings, events, single arrangements, installations, and more! Anthemum is located in the Austin/San Antonio area, so if you are in that area, make sure to contact her for more info on her work! Read about how Bianca got her start! Bianca studied architecture at the University of Texas at San Antonio!
–
4. Laser cut Jewelry by Etch
Dust off the sawdust from your glasses and feast your eyes on these beautiful designs from hair clips to necklaces to home goods, Etch has what your architecture friends want for Christmas! ETCH is the brainchild of designers Mallory Estopinal and Zoe Ganch who formed their creative union while pursuing an architecture degree. Mallory, a New Orleans native with a keen eye for all things graphically compelling, and Zoe Ganch, a French-American design nut with a triangle obsession, partnered up for a group design project and the rest is history. Together, they combined their geeky love for product design, digital fabrication, and bold geometry to create products for the modern go-getter who craves originality in fashion and the home. They both studied architecture at LSU.
Follow them on Instagram and Pinterest! Pin Pin Pin, pin pin pin, pin pin pin their pins.
–
5. Golden Rings by Jenny Wu
Need some 3D printed BLING for your holiday parties? Check out the LACE collection by architect Jenny Wu's rings. The MOBIUS gold has us crushing hard. These metal rings are sure to make you swoon. LACE is a line of 3D printed wearable designs by Jenny Wu, a partner in the architecture office, Oyler Wu Collaborative. Jenny Wu received a B.A. from Columbia University and M.Arch from Harvard Graduate School of Design or where she is currently teaching at Columbia.
6. Box of Macarons by MadMacsDallas
Hungry in Dallas? Want to taste some delicious hand-crafted southwestern inspired French delicacies made by an architect and an engineer? Look no further than MadMacsDallas. We suggest the Chile con Limon Macaron or PB&J. Founder Ana Paredes studied architecture at Arizona State University.
MadMacsDallas – Box ranging from $12-24
Check out IMADETHAT's feature on MadMacsDallas and learn how to make a Macaron!
–
7. Custom Surfboard by Wax/Surf Co.
Escape the icy chill and find yourself on a beach in LA, basking in the sun. What's missing? A custom surfboard from Wax/Surf Co. designed by partners Tyler Jorgenson and his partner Michael Farley, graduates of the University of Arizona at Wax/Surf Co., would be the perfect gift for the water lover on your list.
Now in stores near you… if you are in Venice, CA, of course.
Lone Wolfs  –  2545 Lincoln Blvd, Venice, CA 90291
Deus Ex Machina – 1001 Venice Blvd, Venice, CA 90291
Read more about their work here!

 –
8. A:LOG Notebook by A:LOG
You know how architecture students are about their notebooks. Here is the ULTIMATE resource for them! It is a hybrid between the Architecture Studio Companion and a very well-crafted notebook. This idea was generated by the great minds of three graduate architecture students at Columbia University, Paul, Rich and Ebbe.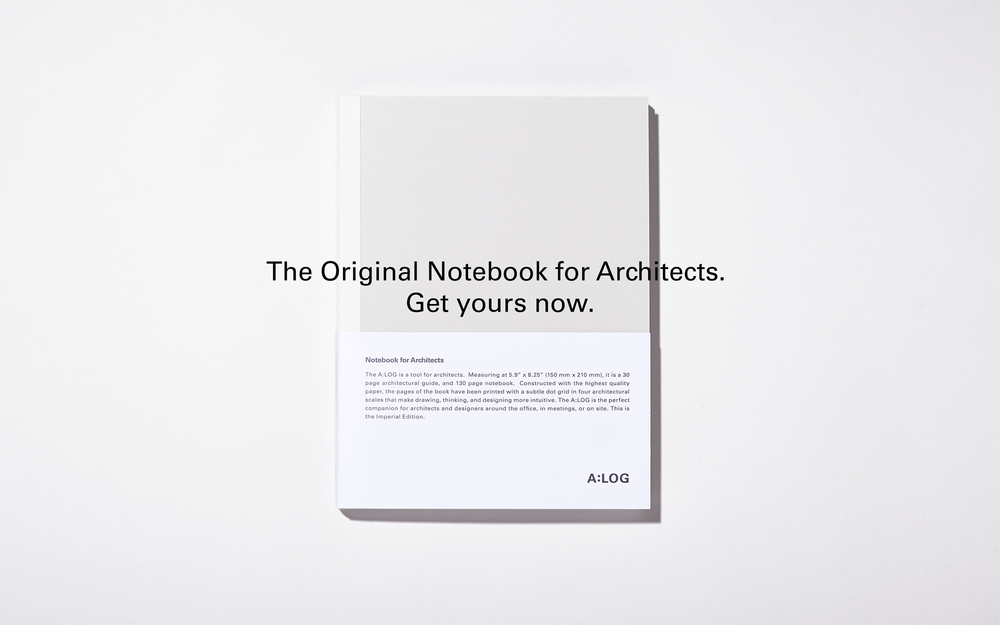 –
9. Archigrams by Michie Cao
In a quest to make iconic modern buildings more accessible (and portable) to those who do not benefit from a history of architecture survey course or seeing them in real life, Michie Cao took it upon herself to illustrate and explain the importance of some of the most well-known modern architectural buildings and their architects. She calls the project: Archigrams. The idea came to her during her time as an architecture student at University of California, Los Angeles while studying for her architecture history exams. We got to chat with Michie recently about her design process, from inspiration to prototyping and, finally, to her highly successful Kickstarter campaign. (Psst, she's also the designer behind our IMadeThat logotype.)
.
10. Camera gear
Architects are storytellers. Through the shaping of an idea into reality through materials and craft, architects tell stories of culture, place, time and people. The tools to help architects tell stories exists even within our pockets. After chatting with Ian Harris about the power of video as storyteller, we started #crushin on those pieces of gear that can help us tell that story. He recommends a 4/3rd sensor mirrorless camera and a solid zoom from very wide, around 20/25mm, to 85/100mm. Read more about the process of telling the story of architecture through film in his feature on StudyArchitecture's blog called "Architecture Filmmaking and Storytelling with Ian Harris."
Here is a list of gear that he recommends.
---
Happy Holidays everyone! Make sure to check back next year for more stories about architecture students and faculty! And always, follow @imadethat_ and @studyarchitecture on Instagram and Twitter.
https://studyarchitecture.com/wp-content/uploads/EtchHome_kinfolk.jpg
1000
1500
Amanda Gann
Amanda Gann
2016-12-09 16:44:07
2016-12-09 19:11:07
2016 StudyArchitecture Gift Guide